Warren Rodrigues
posted on
02 December 2016
Re-posting my original Facebook post from 3-Dec-2015 (one year ago), to make sure this post is permanently archived.
Seagate warranty replacement: 7 - 10 days.
Distributor/Dealer: Rahul Industrial Enterprises Pvt Ltd (RIEPL on Amazon India)
To keep things interesting, I decided to write a review on Amazon India. They refuse to publish the review, saying it's not "product-specific". Pasting the text of my review below:
On 7-Oct-2014, I purchased this HDD through seller RIEPL (Rahul Industrial Enterprises Pvt Ltd) on www.amazon.in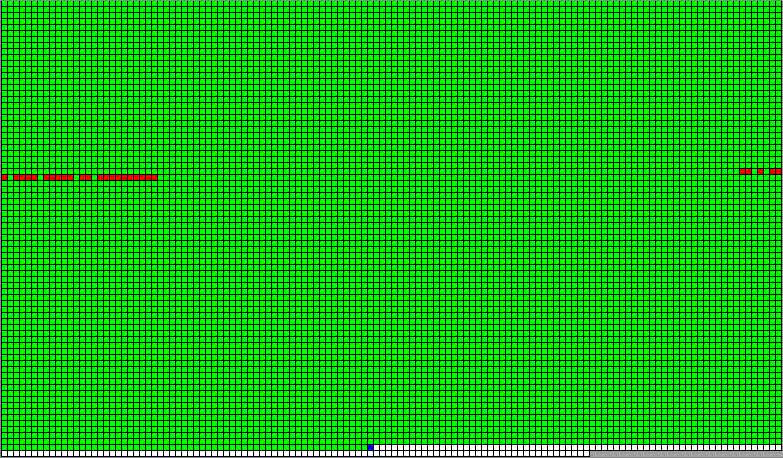 In June-2015, I noticed that some data that I had previously stored on this disk was corrupt. As a photographer, I have 4 other external hard disks for redundancy and no other disk has issues. So, I scanned this disk and it showed multiple bad sectors.
I called Amazon, who said they cannot help and that I needed to contact the seller directly.
So, I called RIEPL who said to courier the hard disk to their Kolkata service center.
After trying to contact Transcend directly for a few weeks (without any luck), I finally sent the disk to RIEPL's Kolkata service center on 24-Sep-2015.
This disk comes with 3 years warranty (which expires in Oct-2017 according to in.transcend-info.com), so I'm well within warranty range.
I have tried following up over email and phone. They do not reply to emails and their phone mostly has a message that it is "not in service". Their phone number is +91-33-2212-1522

So now, more than 2 months later:
There is still no communication from RIEPL
My damaged hard disk is with RIEPL
I'm short of Rs. 4,095.
"Excellent" support system Transcend! Try convincing me to purchase a Transcend product again!
EDIT: 3-Dec-2015
So, I received an email at 6:50pm, apologizing for the delay and that the replacement disk would be couriered by the next day.
EDIT: 4-Dec-2015
Received an email at 6:01pm, informing me that the replacement disk has been couriered through TPC.
EDIT: 8-Dec-2015
Finally, received the courier with the replacement disk. It is not the same model that I had originally purchased, but another model, without the soft rubber coating.
Not going to risk sending it back to get the correct product. It may take even longer the next time!
This isn't the first Transcend product that I've had issues with. Their relatively expensive CF card reader TS-RDF8K (Rs. 1,000 compared to a regular Rs. 250 reader) copied over corrupt RAW files from a wedding I shot. Luckily, I checked the files after copying and noticed a lot of files that weren't opening. I switched the USB cable, tried a different USB port on my desktop computer, tried copying onto my laptop and then finally realised that this brand new card reader was the issue. Some people suggested upgrading the firmware of the reader. Did that and still no luck, so now it's just sitting in a drawer unused. Moved over to Lexar since.
After further research, I have realized that Transcend have the worst warranty service in India. Some people have even waited 6 months and still not got their 'under-warranty' disks replaced. In fact, here's a review on Amazon, very similar to mine, that was published in July-2014.